Knauf Supafil® Frame blowing insulation is an unbonded, virgin glass product designed with optimal thermal properties and excellent coverage and blowing characteristics.The innovative Blow-in-Blanket System (BIBS) method is quick and allows for tighter insulation than slabs and rolls that have been cut. The method has been used for over 30 years in the United States of America, and the solution is approved by SINTEF Byggforsk.
Benefits
suitable for multiple applications
ultra high energy saving
made using recycled glass bottles
suitable for new and existing buildings
quick, clean and easy to install
Euroclass A1 fire rating
excellent sound absorption characteristics
dry process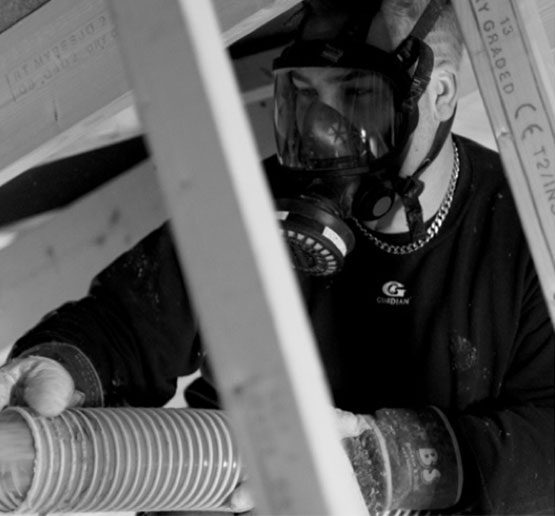 Knauf Supafil®
Read more about the advantages
Blow-in-Blanket® System (BIB-system) is a patented process consisting of glass mineral wool loose fill, blown behind a special netting material in framed applications. Supafil® Frame blowing insulation is used in both new and existing structures as a Blow-in-Blanket System for closed cavity applications, in which ventilation is not required.
Supafil® Frame conserves energy and therefore assists in reducing demand for fuels for the heating and air- conditioning of buildings. As a result, they reduce the emissions of the major greenhouse gas CO2. The energy and Co emissions saved by the products in use vastly outweigh those generated in their manufacture. Supafil® Frame's manufacture has a low impact on the environment and is classified as zero ODP and Zero GWP.
Supafil® Frame blowing insulation improves sound insulation performance.